Small, handy desk calendar in a square design
A small, handy desk calendar measuring 14 x 14 cm. The calendar can be supplied in a 13-page one-month design or a 7-page two-month design. The month pages of this desk calendar can be printed on one side or both sides, in full colour. The cardboard stand has no printing on it, but can be supplied with print if required. The calendars are packaged individually in shrink film.
Specifications: 
Format: 140 x 140 mm
13-bladed one month or a  7-bladed two month design
Provided with wire-o's
Personalizing is possible
Do you wish to know more about this desk calendar?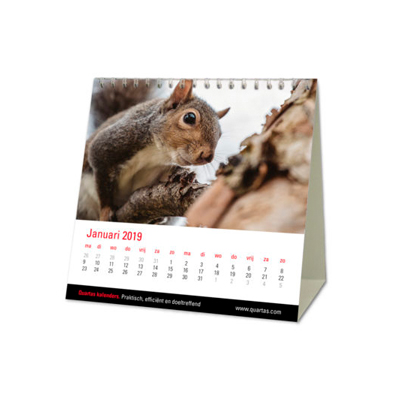 Here you can download the technical specifications and template for this calendar.